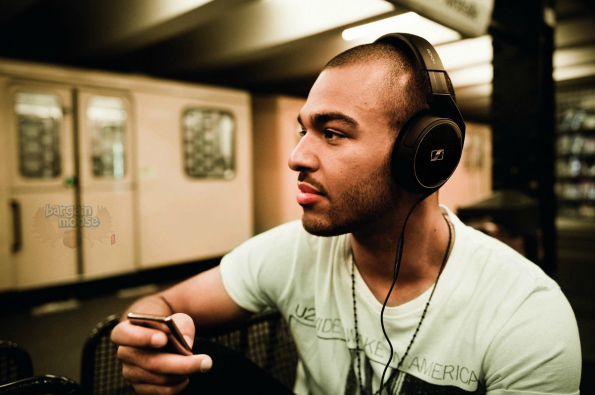 Amazon Canada has discounted these sexy Sennheiser HD 429 headphones from $129.99 (original price) to $49.95. Receive free shipping as your order is over $25.
I have blogged about this headset once before, back when Future Shop Canada was still around. The headset was on sale for $59.95 @ Future Shop in March. I know that the companies are clearing out this headset as it is an older model and thus not available many places anymore. A friend of mine purchased this headset during Future Shop's sale and found the headset overall comfortable with good sound.
I recommend Sennheiser quite often. They have a larger frequency range than many similarly priced headsets. The same friend who bought this headset was going to buy a set of Skull Candy headphones for around $100. I pointed out that Skull Candy had a much smaller frequency range compared to Sennheiser.
The HD 429 has 18-22,000 Hz frequency response with 32 Ω impedance. They are a closed can design that fits around the ear. They provide passive isolation from environmental noise but there is no active noise cancellation. I prefer this as I like my environment to still be able to clue me in - like if an ambulance is coming.
The headset has a 3 m single-sided OFC cable with a 3.5 mm gold straight plug. A 6.3 mm adapter plug is also included. This headset is completely sold out on Best Buy Canada, but I borrowed a review from there:
Great clear balanced sound (for a variety of music, electronic, rock, classical, and more). Do a decent job of blocking out background noise. Liked them so much at work, I bought a second set for home. The cord is a little thin, afraid it might get wrecked eventually, and it built-in to the headphone, so can't be easily replaced like some units.
Looking at the reviews, the only real complaint appears to be the thin cable. Besides that, customers are very pleased with the quality.
These headphones are an excellent choice for casual music listeners who want something better than their earbuds. I love my headphones - I think they make me look badass! These are also an excellent gift for teenagers and other music loving adults. For the price, I would recommend these to most my friends.
(Expiry: unknown)