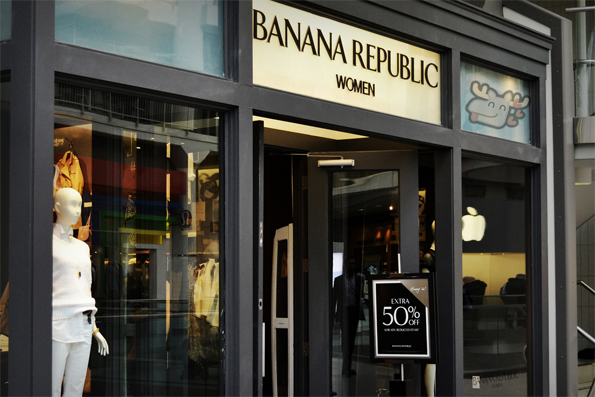 Banana Republic fairly frequently releases coupon codes, all of which we will diligently find and store on our coupon section here on Bargainmoose. If you're shopping there, be sure to hit up the Banana Republic coupon page before you buy. But did you know that even if there isn't an existing promo code, you can very easily get one for a 25% discount for ANYTHING on site?
Here's how you can score a free coupon code, any time of the day or night.
What to Do
At the bottom right corner of the Banana Republic site, you'll see a section called, "Get on the list" when you can add your email address. Here's what you want to do – go to 10minutemail and grab a throwaway address, then pop it on the email subscription on Banana Republic. Here's a screenshot of what to do: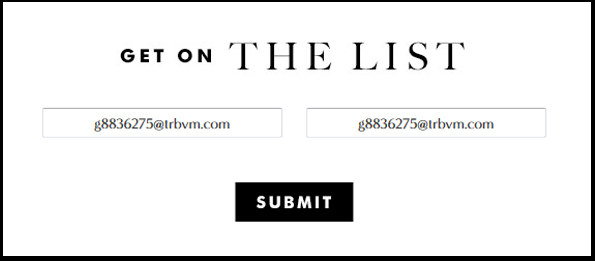 Once you have done the above, you'll instantly get an email through with a 25% coupon code. This is a unique, one-time use coupon code which looks something like this: JRJ4VKFPHPHF.
What to Use It On
These are coupon codes for a 25% discount, and they apply to both sale items as well as regular priced items. The regular coupon codes that are released by Banana Republic sometimes only apply to full-priced items… so I wanted to make you aware of this coupon tip. Then, you can score a 25% coupon at any time - if you've spotted something you need to buy right away, and don't want to wait around for a week or two to see if there's a good coupon code coming up.
Free Shipping Foible
On the Banana Republic site, they state that you will get free shipping on a $50 spend. But as many Moosers already know, this is $50 BEFORE any coupons are added. So if you're buying items that total $50 before you add the coupons, you'll get free shipping, regardless of the final price. Even if the final cost is $10, you'll still get free shipping!
(Expires: unknown)