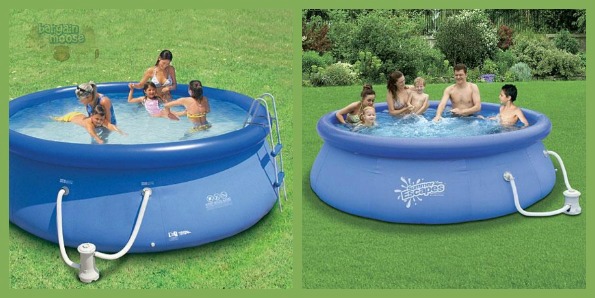 You can purchase this Summer Escapes 18' Diameter Above-ground Pool Kit for $200 off the original price of $499.99. The pool kit is now on sale for $299.95!
Features:
1,000 US gallons (3,785 L) per hour filter-pump capacity
Includes pump filter system, sure-step ladder and drain plug
Set-up instructions included
1-type 'C' cartridge included
48" water depth
5,250 gallon/19,781 L water capacity
I always wanted one of these as a kid. When temperatures hit 30 degrees Celsius, all I wanted to do was be in water and under water. A pool was my dream.
This pool has had two fantastic reviews and one bad review. It sounds like the person who got the bad review actually got a faulty pool and should have returned it.
Shipping varies.
(Expiry: Unknown)