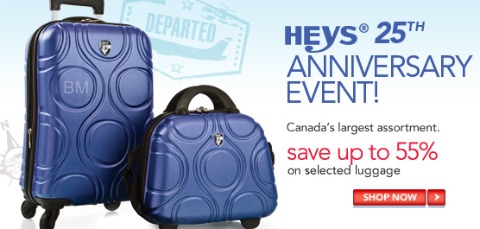 Heys has some gorgeous luggage and you can get up to 55% off it right now at Sears Canada.
They actually have one set discounted above 55%, this Heys Eco Orbis 20'' Spinner with Beauty Case is on sale for 72% off. Originally $369.99, now the set is only $99.99.
My favorite pattern is this Heys 'Bellezza' Beauty Case in the blue morpho. It is 55% off, and has the lovely pattern of a blue butterfly.
(Sale ends 4th, March 2011)