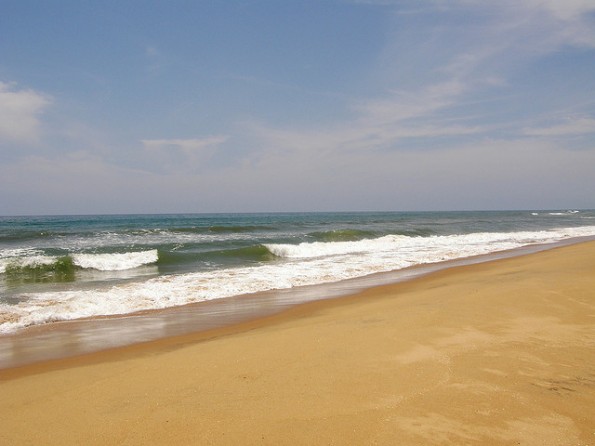 Sears has a few one day only deals on today, and one of them is saving up to 60% off swimwear. There are some hot deals for men and women and kids in the swimwear section, so I invite you to check them out.
Although we are over 1/4 into summer, I have yet to pick myself up a new swimsuit, even though it has been on my list. It has actually not been the hottest, so I haven't wanted to swim. But, I recently joined the YMCA, where they have a ton of free family swims and I want a one-piece bathing suit to go in with the kids. Also, we are getting a tent trailer shortly so I'll want something to wear on the hot days by the lake. Lucky for me I didn't get one, because the sales are really just too good right now and I like to get myself something that will see itself on me next year and years to come.
One bathing suit I am in love with is this Jantzen 1-piece swim dress. I love how it covers the areas I am most nervous about on my body, but still looks incredibly sexy. You really don't need to show a ton of skin to look sexy and this bathing suit is proof of that. It comes in black and blue with dots and it looks like all sizes are available. It is 60% off and now only $49.99, with a regular price of $124.99.
I have three boys who love to swim, so during the summer they wear bathing suits more than regular shorts. I couldn't believe the hotness of this Nevada boy's swim short for only $6.79, regularly $16.99! I could buy each one for this season and a size up for next season too and I'd still spend less than $40!
For me, there is nothing like a sexy board short to arouse my interest at the beach. This Point Zero geometric board short is stunning with the blues and whites and it is also only $20, with a regular price of $50.
For today only, Sears is also offering up to 40% off outdoor toys and they also have some hot deals on footwear for the whole family. You might as well pop over there to see what is on offer and get yourself up to the $99 free shipping threshold.
Photo credit: Balaji B
(Expiry: 21st July 2014)