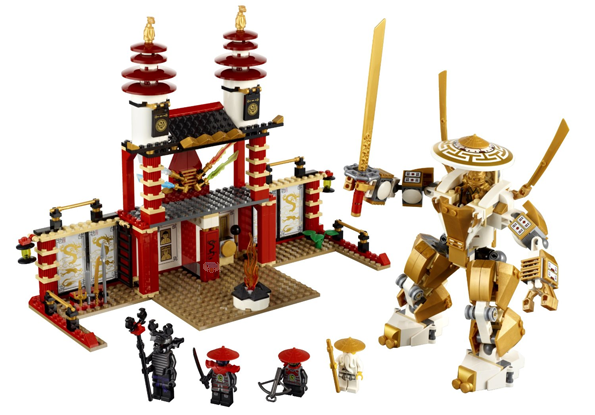 Are you looking for a cool LEGO set for the holidays? Then you should look no further than this LEGO Ninjago 565-Pc. Temple Of Light Set, which you could get from Sears for quite a discount today! This LEGO set normally sells for $89.99, but you could now nab it for only $53.99 (plus $7.95 shipping)! This set may not be in stock for very long, so I highly recommend that you take advantage of this deal as soon as possible! Plus, you could also save some more money by having your order shipped to a Sears location near you!
This LEGO Ninjago 565-Pc. Temple Of Light Set has plenty of pieces to keep both children and adults occupied! LEGO fans are everywhere, and it doesn't matter if they're young, adults, or old and grey, they just can't get enough of these popular building block toys!
This Christmas, I plan to surprise my significant other with a nice LEGO set. They're usually pretty expensive, so I think she'll appreciate the gift! There are many great sets to choose from - I currently have a Back To The Future set and a Ghostbusters set that I haven't really had the time to build with her yet, but it's hard to pass up some of these LEGO sets! It doesn't help when there's a LEGO store near your home, that's for sure!
If you wanted to buy this LEGO Ninjago 565-Pc. Temple Of Light Set from Best Buy, it would cost you $89.99. Listed below is a snippet of a review of this LEGO set from a satisfied Sears customer:
This is a very well designed set and it has quite a few features. Although it may take a while to build, it is a nice model to display and it is totally worth getting.
Get this before it's gone, people! Happy hunting!
(Expiry: 23rd November 2014)