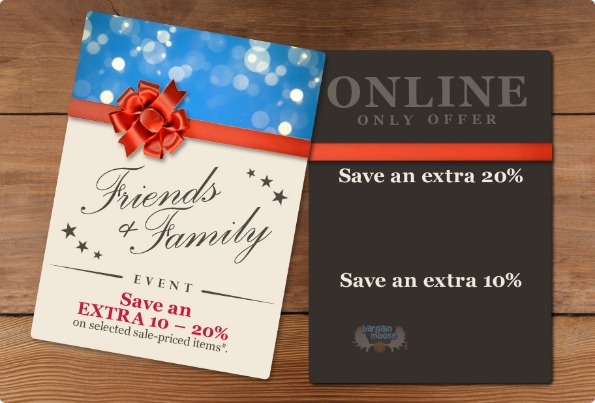 Sears Canada has promo codes for an extra 10 – 20% off selected sale priced items. This is an online exclusive offer and cannot be combined with other bonus codes. The sale excludes major appliances, vacuums, sewing machines, lighting, small appliances, cosmetics and fragrances. Items ending with 88, 94 and 97 cents along with Canada's best items are also excluded. Codes are valid until December 20th 2012.
[blogcoupon name="Sears" code="941612271" url="sears.ca" discount="20% (see selected items)" expiry="20th December 2012"]
[blogcoupon name="Sears" code="941612270" url="sears.ca" discount="10% (see selected items)" expiry="20th December 2012"]
The 20% discount applies to selected items in men's, women's and children's clothing, jewelry, accessories, footwear, luggage, bed & bath and window coverings.
The 10% discount applies to the selected items in furniture, mattresses, fitness and recreation, toys, kitchen products and baby products.
I looked at the toys immediately and found these wonderful Lego sets. The Lego Bricks & More Country House-Themed set, was $17.99 and now on sale for $14.39. After bonus code is used, this will only cost $12.96. That's a great price for a 224 piece Lego set. Now, since the above set is pink and geared for girls, I also found this Lego Bricks & More Farm Themed set, more suitable for boys. The price on this set is the same, although it has more pieces, 232 total.
Some of these kitchen products would also make fantastic Christmas presents as well as the furniture. Maybe you'd like to get that relaxing easy chair for Dad. No matter what you still need, I'm sure you'll find it here and for last minute shopping, these prices are great.
Shipping: Free to almost anywhere with purchase of $75 or more. Click here to determine last order date for Christmas delivery.

(Expiry: 20th December 2012)