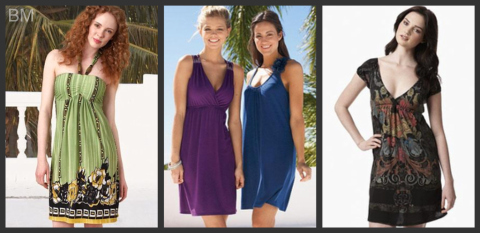 Do you have summer plans to look fabulous and spend less? Sears Canada has a large selection of dresses for under $50. So be your fun, flirty, cool, summery self and dress to impress for less!
One of the best deals among the dresses is this Jessica/MD Cotton Jacquard Dress available in 5 different colours. Regularly $89.99 you will save $40, now only $49.99.
If you are looking for something you can dress up or down, check out this Jolie(TM/MC) Polka Dot Dress for $39.99, Regularly $79.99. You get 50% off.
If you are still rather young at heart (and maybe in body) this Jolie(TM/MC) Tattoo Print Design Dressfor $24.99 (currently 40% off) might speak to you. The dress in white certainly speaks to me!
Stock up and take advantage of the $10 - $50 coupon codes Jodie mentioned here.