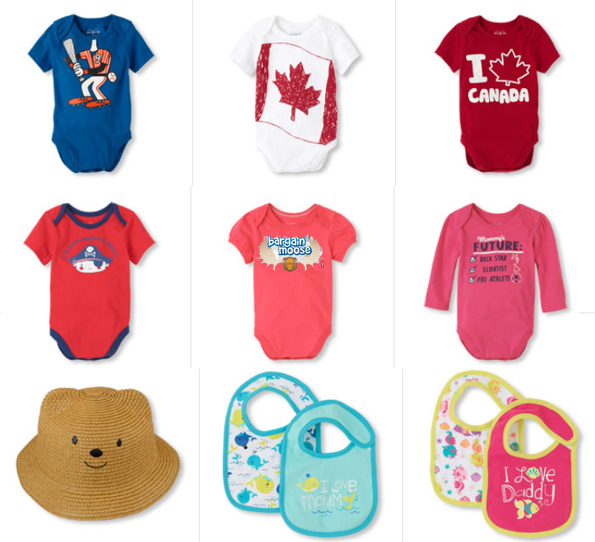 If you or anyone else is buying some clothes for a newborn baby, then check out this super sweet deal from The Children's Place Canada. It's a trio of special offers, which when combined, they show some unbelievable prices. Firstly, there's up to 75% off newborn clothing and accessories. Secondly, there's a coupon code for an extra 20% discount on any items on site. And thirdly, there's totally free shippingavailable, with no minimum spend required!
Click here to shop the newborn sale items @ The Children's Place Canada now
CouponCode: OFFER3
Discount: Extra 20% off
Expires: 6th July 2015
The free shipping offer is good through to the 6th as well, both it and the couponoffer are running concurrently. With the combined discounts, now would be an excellent time to buy. Items in the newborn section start at only $1.92 for the likes of this chiffon flower headwrap for a baby girl.
Here are a few other examples of some well-priced items on site:
Boys:
Girls:
Neutral:
I've only shown a teeny tiny selection of what is available there, there's so much more on site!
If you've not got any newborns to buy for, there are plenty of sale items available for older children too, with up to 50% off the rest of the site. Something you might be planning already is the new school uniforms for next season. There are some basic uniform staples in there which you might want to have a browse through.
Sometimes I wonder how The Children's Place can afford to sell children's clothing at such a low cost. Sometimes!