RW & Co Appreciates You Invitation- April 18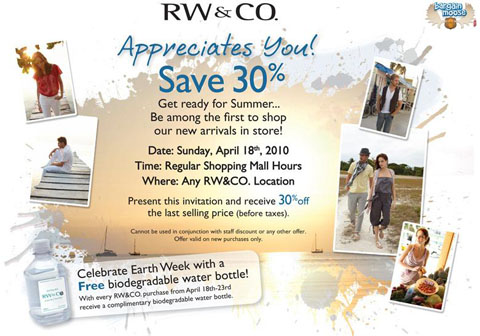 RW & Co appreciation event is this Sunday April 18th. Bring in this invitation to receive 30% off the last ticket price of all merchandise in stores.
Print out this RW & Co Event invitation for 30% off the last selling price of their merchandise. This event is this Sunday, April 18th, 2010. Also to celebrate Earth Week, you get a free biodegradable water bottle with every RW & Co purchase between April 18th and April 23rd.
I love that fashion retailers are joining into the environmentally friendly spirit. You don't have to choose between green products and your favourite brands anymore because they make environmentally friendly products too.