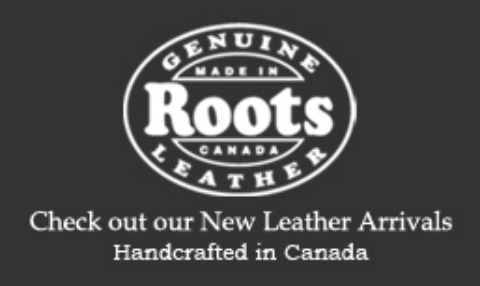 Enjoy $25 off purchases of $100 or more at Roots Canada.  Get this deal online or in store until 21 March 2011 at 10:00 AM ET.
There is no coupon code, so the discount will come off automatically at checkout!
I'd like to pick up the City Flat in Lux Leather Handbag for $143 (reg. $168).  It's an online exclusive item, so you won't find it in stores. A great everyday bag in 100% Italian mahogany leather!
If you want to add some extra savings on top of discounted prices, check out the deals in the sale section. This Men's Leather One Week Jacket in Bruchettais $319.99 marked down from $344.99 (regular $498.00). It's available in Black 100% Italian Leather in Medium or Large.
Free standard shipping with orders over $100!
(Ends 21 March 2011 @10 AM ET)