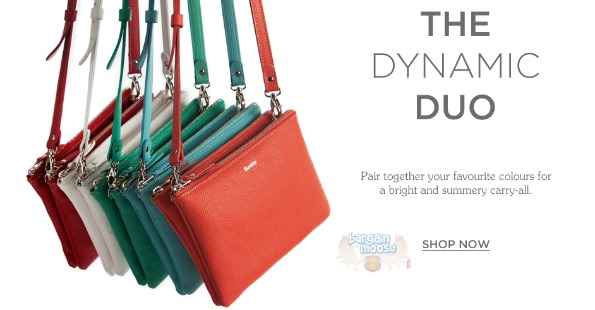 Roots Canada is featuring free shipping with no minimum purchase for this Victoria Day long weekend.
Summer will soon be upon us, and Roots has recently released a new set of summer themed leather purses in bright colours to give your wardrobe a little pop. The above banner shows five of the eight colour options you have in The Duo purse. This purse is the perfect shoulder purse for your daily essentials. It is called the "duo" because it is like two purses stitched together - with two full sized separate pouches. The purse costs $158.
If you want something a bit more cost effective, I would highly recommend the Hanging Pouch which also comes in eight colours. The purse only costs $78 and it fits all your essentials: a wallet, keys, sunglasses, and some lip balm. I had a Roots purse this size and it was my favourite.
Both of these purses come in your choice of white, cobalt blue, lemon, aqua, orchid, emerald, papaya, and cherry colours. I have to say, I am rather fond of the lemon: it would match my car nicely.
With free shipping on any order, you can pick up even the cheapest items from Roots Canada right now and not pay an extra cent to get the item to you.
(Expiry: 19th May 2014, I assume)