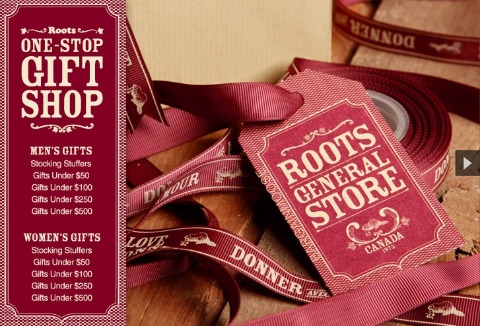 You procrastinated, and now you are done for. The relatives are coming, and your Christmas shopping isn't done! Watcha going to do? Try Roots. Today and tomorrow morning till 10 am ET they are offering a free express shipping on any order!
Remember: when you checkout select Standard Shipping. It will automatically do the upgrade for you. Take a look at their delivery schedule, with express shipping if you buy on/by December 20th even remote areas in Canada will receive their package by December 24th, just in time for Christmas.
So send a Roots Hockey Puck to the nephew, some good ol' Canadian Maple syrup to Gramps (as long as he isn't diabetic yet) or how about a Roots trailblazerwatchto your kid who never seems to be anywhere on time? Either way, you know with free express shipping your presents will get there on time.