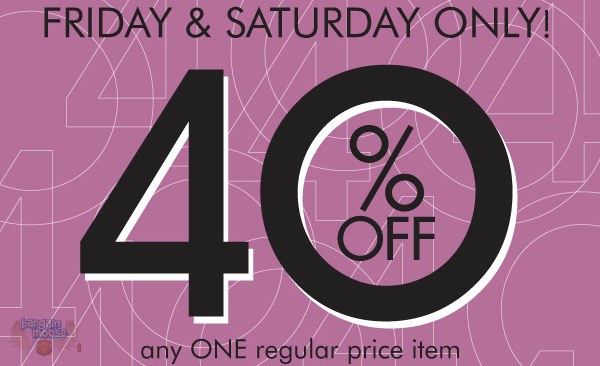 At Ricki's you can garnish a rich 40% off 1 item of your choice both online or in store. The discount will be automatically applied online, and for in store use you can print out the following coupon. Because it is taken off automatically online you can use the following coupon to get $1 shipping when you spend $75 or more online.
Expiry: 8th, October 2011 (midnight)
Discount: $1 shipping on $75+
Coupon Code: SHIPCT4
Expiry: ?
In store:
The 40% off will come off the highest priced item in your cart online. How different from usual coupons!