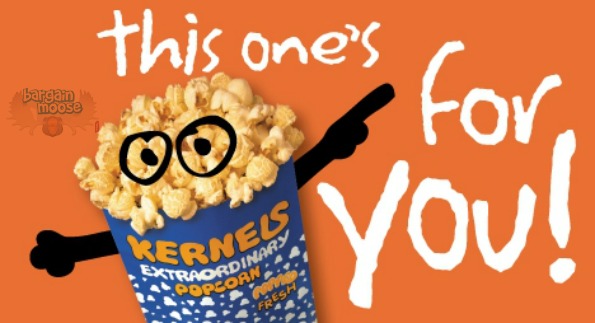 Get $10 to spend at Kernels Popcorn for only $2 with today's deal from RDeals Canada.
The Kernels Popcorn card can be used at all Canadian Kernels retail locations and online. You can purchase 1 voucher for yourself, as well as 1 gift voucher. Your promo card will be emailed within 3-5 days. You will have 90 days to redeem your voucher and enjoy a yummy snack at Kernels.
My kids always drool as we go by the Kernels store, so they will be excited when I tell them that we can actually buy something there! Getting popcorn for 80% off? I can do that! Carmel corn here I come.
Expires: 10th April, 2012