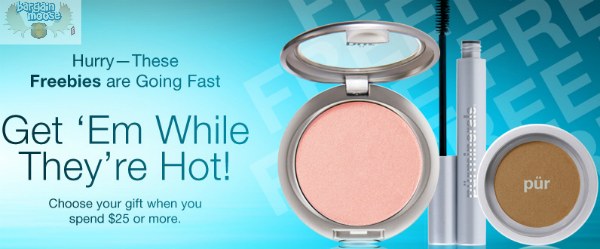 Pur Minerals has a new list of free gifts you can get with a $25+ purchase. Valued at $18 - $23.50 you don't want to place an order without these!
You get a choice of 3 free gifts: Pur Radiance, Triple Impact Mascara or a Mini Mineral Glow!
Discount: free Pur Radiance($23.50 value)
Coupon Code: RADIANCE
There is no need to add the product to your cart, when you apply the coupon it will automatically add it. I have linked each item merely for reference. Excellent free gifts with purchase, Pur Minerals certainly knows how to treat a gal.
Free shipping on orders $50+