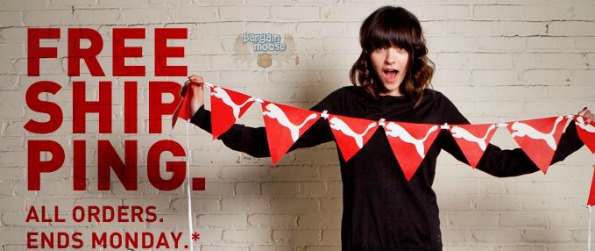 Get free shipping with absolutely no minimum at Puma Canada this weekend.
Free shipping promotions are amoug the best especially when no minimum is required. You can just buy whatever item you like and checkout without any extra fees. I really enjoy the freedom of free shipping and often it is the deal-breaker on whether I buy or not.
Puma Canada is well known for their shoes - which usually cost around $100 or more. The sale section often has great sales on these shoes. For example: These YugoRun NM Men's Running Shoes were $100 and are on sale for $60.
There are fewer deals in women's shoes but I did find this pair of Supersuede Eco Women's Sneakers on sale from $74 down to $51.80. For kids there is only one good deal on footwear - the El Ace JR is on sale from $65 down to $45. Almost all sizes still available in the kids shoes.
Please note that all prices are in USD.
(Expiry: 29th April 2013)