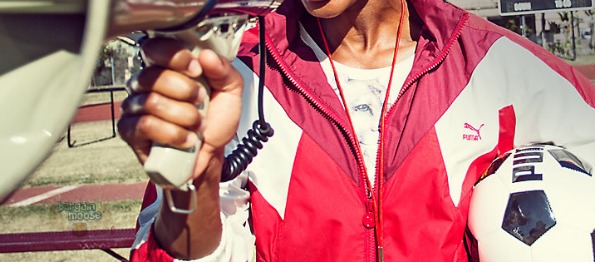 Puma Canada is offering an extra 30% off all sale items online this weekend. Shop the sale early for best selection. The extra 30% discount will be taken off in your cart.
All prices are listed in USD and the exchange rate is approximately $1 CAN = 0.894 US as of today.
This deal is good because you are combining discounts. Items that are already on sale qualify for an extra discount. Those are pretty much the deals we life for on the blog. On the other hand, free, we like free too.
I never thought of Puma as a dress making company, but for an entire outfit on a budget you cannot go wrong with this Contrast Back Dress.It is mostly black with the contrast piece in grey. Both those colours are versatile in a wardrobe. The dress is made of 60% cotton and 40% modal jersey for good breath-ability while maintaining a comfortable fabric with some stretch. Originally $44, the dress is currently on sale for $30.80. Add it to your cart and it comes down to only $21.56. Hello? Good deal calling!
I sort of, in a not very 'sort of' way, need a new pair of runners. I have worn the back out of my current pair. The Descendant Women's Running Shoes might just be my dreams come true because they look decent and the price is a steal! Originally $95, these shoes are now on sale for $47.50. Add them to your cart and suddenly they are a mere $33.25! They have everything I need, a light sole, mesh upper and they lace up for custom fit. I even like the colour combination of white, yellow, and purple accents. I only wish they would say whether they are a rounded toe or an almond toe. I have such difficulties with almond toe shapes but these are such a fantastic deal.
There are so many other deals in this sale to choose from. These are just a couple really great offers that I spotted while browsing around. What are you looking for these days? Drop us a line and maybe we can help.
Puma ships from the U.S. and all prices are in USD; however, you will not incur duties as Puma absorbs them in the costs. Receive free shipping on orders of $99 or more. Orders under the free shipping minimum will cost $12.95 to ship.
(Expiry: 12th October 2014)