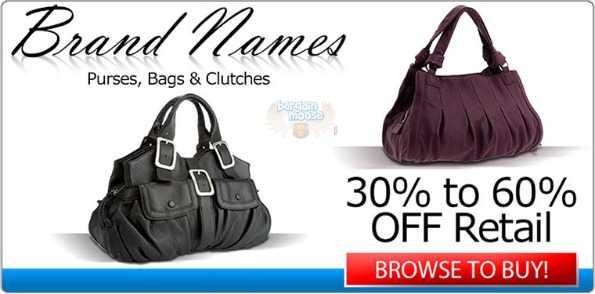 Pricematters Canada has 30 to 60% off brand name purses including designers like Michael Kors, Burberry, and Coach.
The best deal I found was this Ladies London Fog LF2734 Lark Tote Handbag in black that was $150 and is now $30.96. That is a huge discount and I have a lot of respect for the London Fog brand. They make very sturdy purses and jackets that handle Canadian weather.
Now if you are a brand name fan and like to get your hands on a little something special when the price is good, there are a few respectable deals on at Pricematters:
I am a fan of Alexander McQueen (who is not in this sale), Valentino, and Burberry. However, I only buy them when they are on huge discounts because I simply can't afford designer goods and, even if I could, I don't think what I am getting is worth the huge markup because of the name. However, with sales I can splurge a little.
Shipping varies on where you live and what you buy.
(Expiry: Unknown)