Attention Beauty Junkies: there's a new Naked palette in town! Urban Decay just announced their new Naked Petite Heat Eyeshadow Palette, and you can pre-order it online right now!
This palette is essentially a more compact version of UD's famous Naked Heat Palette. But instead of 12 shades (and a $66 price tag), you're getting six all-new shades for $36!
It's in the same vein as the Naked Basics Eyeshadow Palette and Naked2 Basics Eyeshadow Palette – more compact, condensed versions of those drool-worthy Naked palettes.
There are five matte shades and one demo-matte highlighting shade. Just check out these swatches!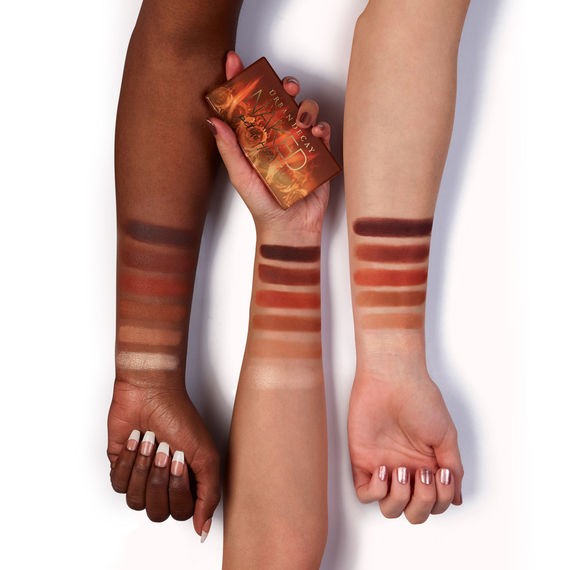 It's expected to ship between Feb. 22 and 27, 2018 (if you place your order today), so you won't have to wait too long to try it out!
Don't forget, you can still grab a foundation and concealer duo for 15% off – which might just help you reach that $50 free shipping minimum! ;)