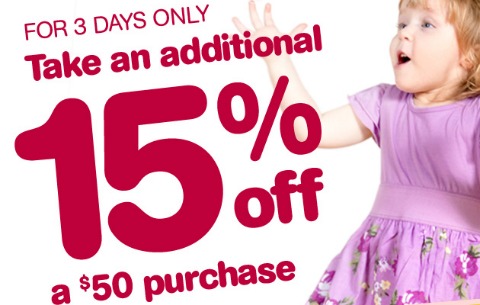 This weekend, save an extra 15% off your purchase of $50 or more at Please Mum.  There is no coupon needed and the discount will be applied automatically at checkout. You have until 20 March 2011 at 11:59pm PST to take advantage of this sale.
For boys 4-12 years, get this cool track suit with Keeping Track Jacket for $12.75, down from $15.00 (reg. $29.99) and the matching Keeping Track Pants for $10.62, down from $12.50 (reg. $24.99).
For girls aged 4-12 who want to be in the comfort zone, this Infinity Yoga jacketis $12.75 down from $15 (reg. $29.99). It also comes with the matching cartwheel skirt(skirt with attatched leggings)  for $11.47, down from $13.50 (reg. $26.99) or the infinity yoga pantfor $10.62, down from $12.50 (reg. $24.99). All pieces are available in 4 colours.
Get free shipping on all orders over $50!
(Expires 20 March 2011)