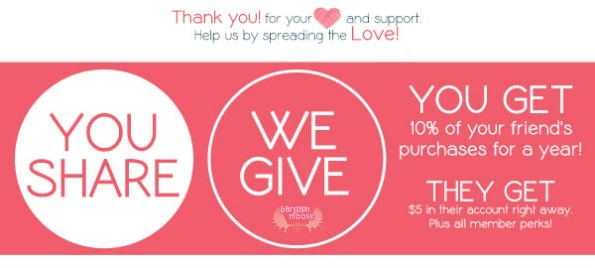 Please Mum already has some fantastic rewards for their members. Well, it just got that much better. Refer a friend to Please Mum and you'll get 10% in cash back for what she/he spends!
It is so incredibly easy to get these rewards. You can get actual cash back in the form of a cheque, or use your points for credit at Please Mum. You have to already be a member at Please Mum. When your friend signs up, they will enter your email address (make sure you give the one you signed up with) in the referral code box. Then, you will start reaping the benefits. From then on, you'll get 10% back in cash or credits on all of your friends purchases. If your friend spends $500 that year, you'll make $50!
They will also get some great benefits, which are the same ones you enjoy by being a member, including $5 in their account upon sign up.
It doesn't say whether you can tell multiple friends and make yourself a millionaire. It also doesn't say what happens after the year. Please Mum already has very affordable clothes, with great sales, plus these rewards on top. You almost have to shop there or kick yourself.
(Expiry: Unknown)