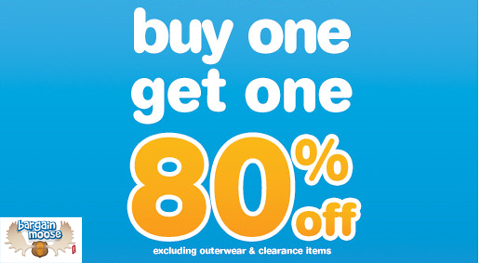 Online at Please Mum Canada, (my fave kid's clothing store), they are having a special offer on their new arrivals for the fall season - buy 1 and get 1 at 80% off!
The deal covers all the various kids clothing sizes, you can delve into the deals here:
FREE shipping on all orders too - sweet!
Just add any 2 items to your cart, you will see every second item discounted down.
I have to be very very careful when I browse on Please Mum Canada, in case I spend a fortune. But I have a huge family, and they have been buying so many clothes for my baby girl since she was born 4 months ago. I think I've only had to buy her a few onesies and a pair of little shoes.
I also have a packed wardrobe for the next size up... so I won't be really needing to buy anything any time soon. But needs differ from wants... such as the want for this cute as a button tee, or these stripy leggings!!