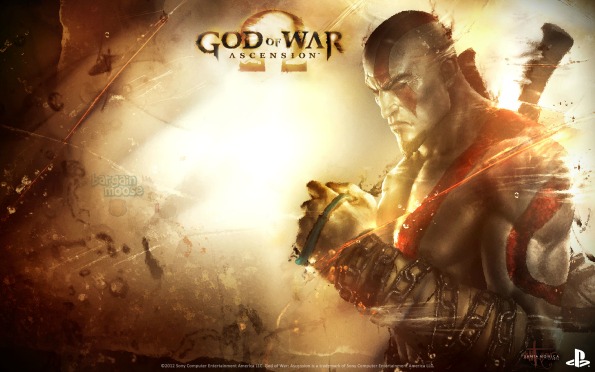 The Playstation Store has a huge sale on the God of War franchise. Along with this up to 70% off sale, the PSN is giving away the God of War: Ascension Ultimate DLC Bundle for free. This DLC bundle usually retails for $19.99.
This bundle is for the PS3 version of God of War: Ascension. This bundle adds all add-on DLCs for God of War: Ascension multiplayer mode. The DLC pack also includes 14 sets of armour, 27 weapons, nine capes, and four tattoos. Now, you want to have the original game before you go buying any DLC pack for free as there is a bonus 48-hour 2X XP Boost. This experience boost helps you level up your warrior and get new equipment faster.
Now, say you do not own God of War: Ascension. Well sister, we can change that in a second. The Playstation network also has God of War: Ascension Ultimate Edition, for the PS3, on sale from $39.99 down to $12. If you buy this bundle, there is no need to download the above DLC Bundle. The ultimate edition already includes the entire DLC bundle. It is not worth buying the game as a stand-alone without the DLC Bundle as the game currently retails for $19.99 separately. Either you get just the DLC pack for free or you pick up the ultimate edition for $12. Those are your best deals.
I could not fairly price compare this deal, but I did find the regular God of War: Ascension game on Amazon Canada for $13.99. That is without the DLC Bundle. As the DLC bundle is valued at $20, I think this is a great offer. Of course, it is an amazing offer if you have the game but never bothered to pay extra for any DLCs. You can just download that content for free.
All other titles are on sale for 40% off their original price. Pick up God of War titles for the PS Vista, PSP, and PS3 during this sale.
(Expiry: 31st March 2015)