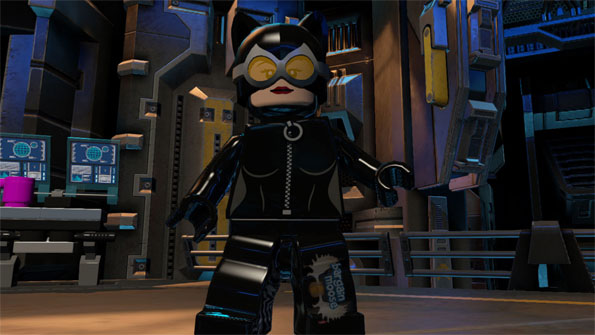 The PlayStation Network has currently discounted a total of 20 LEGO games as part of their LEGO Games Sale and there are discounts of up to 75% to be had!
Here's a sample of some of the game that you can get on sale: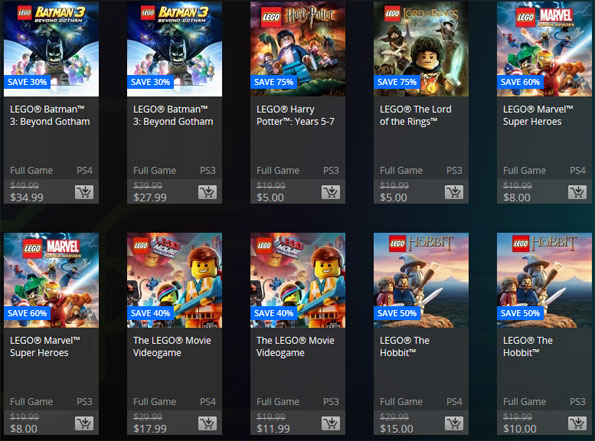 As you can see, the highest discount is the 75% one on LEGO Harry Potter and LEGO Lord of the Rings for PS3. Both games are down to just $5, from a regular price tag of $19.99. If you're a fan of any of these franchises, then it's definitely worth picking up both as you will be into for hours and hours of fun. I haven't played them myself yet, but I have been told that both games are highly entertaining.
I have to admit that the only LEGO PlayStation game that I have played is actually the Marvel Super Heroes one. At the time, I paid far more than what it's on sale for and I kind of wish I would have waited for this sale, but oh well! For either PS3 or PS4, you can get it for just $8 instead of $19.99. What I love about this game is that you can choose to play it alone or with one another player. The only downside is that despite boasting an impressive number of characters that you get to try out as you advance through the levels, only a maximum amount of two players can play together. It would be so much cooler if more than four people could play together, but perhaps this is a feature that will be implemented in the near future -- fingers crossed!
If you're a PS Plus member, then you can also save up to an extra 15% on some of these games, most notably the LEGO Marvel Superheroes one.
Perhaps it's a coincidence, but lately we have been seen quite a number of LEGO deals. Just recently, Avigayil unerathed a cool freebie are LEGO stores countrywide for a free robot with purchase of the monthly mini model build. The 20% discount on select LEGO games at Chapters Indigo that Brooke wrote about last weekend is also still in full swing, so don't miss it as it's set to expire on March 8th. Last but not least, don't forget about LEGO's free part replacement program in case you lose any pieces from the sets.
(Expiry: 10th March 2015)