I have a feeling Santa is going to hear a lot of requests for these over the next couple months. If you thought the Baby Shark craze was over, rest assured that those hungry sharks aren't going anywhere. An entire new line of Baby Shark toys is actually coming to Canada soon – including a hand puppet that actually sings.
The Baby Shark Song Puppet should land in Canada sometime this fall, but a couple of stores are already accepting pre-orders online. These are fairly similar to the Baby Shark Singing Plush Dolls that hit shelves earlier this year, but since they're hand puppets, they look even more fun.
You can move the mouth of your puppet to hear the entire Baby Shark song. And I apologize in advance to all you parents ... but if you move the mouth slower or faster, it will change the speed of the song. It's one feature I definitely wish they hadn't added, but I can guarantee this: the kids will LOVE it!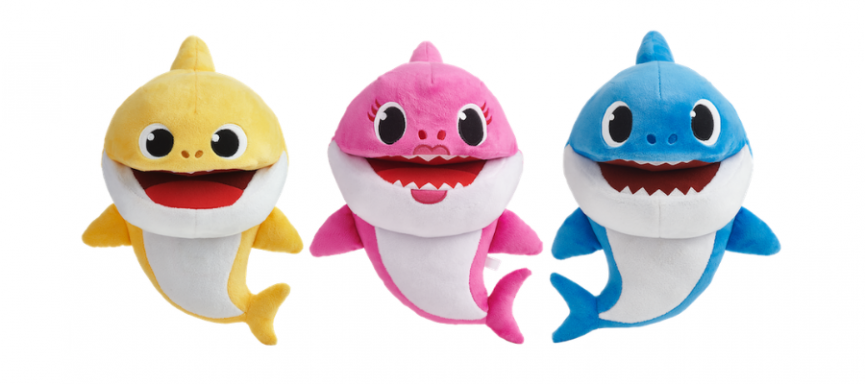 There are three puppets to collect: Baby Shark, Mommy Shark and Daddy Shark. If you're shopping at Chapters, just select the one you want from the drop-down menu. I also found them at Toys R Us Canada. And no matter where you shop, these puppets will eventually ship free if you reach a minimum spend.
But if you're looking for something you can pick up now, they just came out with one of the coolest Fingerlings I've ever seen. The Fingerlings Baby Shark is already in stock, and Chapters has them for $19.99! Each one has a special fin that will light up in different colours when you blow them kisses. And if you shake him, his tail will flip from side to side! And get this ... he also sings the Baby Shark song when prompted!
Sign up for our newsletter
Never miss a deal from Bargainmoose with our daily newsletter