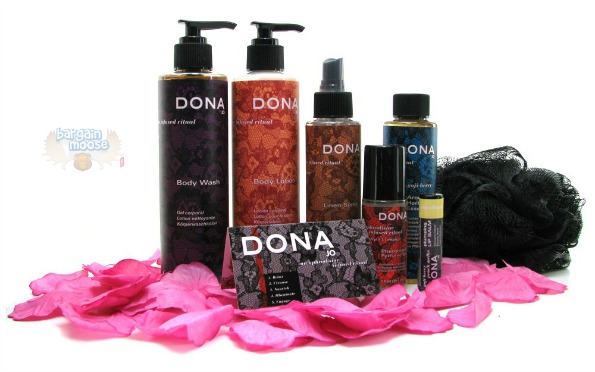 Pink Cherry may not be safe for work but these DONA ritual sets are safe for everyone! Pamper yourself with or your love one with a beautiful DONA Ritual set that retails for $79.99 and is now only $22! There are several to choose from.
There are five sets to choose from:
These sets are safe for everyone as I mentioned - except for wee babes perhaps. Depending on the set you may get a bath soak, body polish, body mist, linen spray, lip balm, pheromone perfume gel, rose petals, bath salts, body drizzle, body butter, lingerie wash, or other combinations of wonderful items. Pick the set that suits your tastes.
These would make a lovely gift for your significant other for Valentine's Day. Usually the combination makes for the perfect bath indulgence both in the bath and then after the bath as well.
Get free shipping on orders of $49 or more.
(Expiry: Unknown)