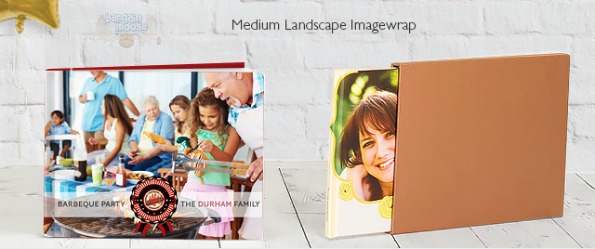 Photobook Canada has struck up one of their big sales and I am in love. Get up to 75% off a Medium Landscape Imagewrap Photobook from Photobook Canada.
Keep in mind that the price you pay is inclusive of all tax, which is not reflected in the original price.
The way this deal works is you buy the voucher for the photo book and then you have a set amount of time to use the voucher. Even if your voucher expires, it is still good for the face value you purchased it for (the money you actually spent on it). Therefore, this is a no-risk venture. I have bought Photobook Canada vouchers for all my travel photo books for the last few years. My last one I was down to the week before it expired, but the thought of losing that extra value sure motivated me to finish my book!
There are four options to choose from with this offer:
Without slipcase (3 months validity) - Was $69 | Now $19
Without slipcase (6 months validity) - Was $69 | Now $21
With slipcase (3 months validity) - Was $104.94 | Now $39
With slipcase (6 months validity) - Was $104.94 | Now $41
The best deal percentage-wise is the first one as it works out to 75% off (inclusive of tax). However, it requires you to use your voucher within three months or forfeit the extra value. If you are unsure how soon you will be making your photo book, it would probably be best to throw in the extra two dollars to get the six month voucher.
Photobook Canada just recently introduced slipcases for most of their hardcover books. I am jealous that they did not have these even seven months ago when I was finishing my last vacation book. If your new photo book is going to be a coffee table book, then a slipcase is not just a luxury accessory: it is necessary. Most photo books sit on a shelf most their life and only are pulled out when family comes over or on evenings when you want a trip down memory lane. To keep your book in pristine condition, you really want to have a slipcase. All my books are custom widths (meaning far more than 40 pages in them), but I wonder if I could email Photobook Canada and ask for slipcovers for the books I already have.
(Expiry: 9th July 2014)