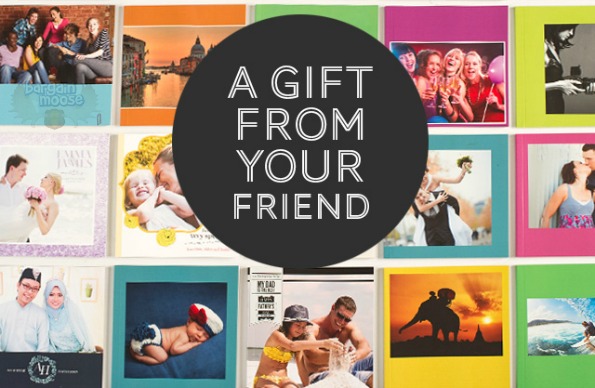 Photobook Canada is celebrating International Women's Day by offering free photo books to the women who matter in your life. Click through the below link and send a voucher for a free photo book to someone you love. The free 6"x6" Mini Square Softcover Photobook is worth $24. Shipping and taxes will apply to anyone who redeems their voucher.
Feel free to send one of these vouchers to yourself or to your partner so you can redeem it as well. This offer is not limited to women, but it is a great way to give a little love to the women in your life. The voucher can take up to 24 hours to arrive, so have a little patience. I tested this deal out and received the voucher immediately to my secondary email. The voucher features a uniquely generated coupon code that can be redeemed by the recipient.
While you can only send out the vouchers for a week, the coupon code can be redeemed until the end of the month. That gives you or the recipient several weeks to figure out what pictures they want to use and how they wish to design the photo book. According to the fine print, taxes and shipping are not included in the voucher value. I have redeemed one of these before and I do not remember being charged taxes. However, shipping will cost $4.99. Personally, I think $4.99 is good for a great little keepsake or a gift to give someone you love.
There is a limit of one voucher per person. The voucher will expire on 31 March 2015 (11:59 P.M. PT). That is two weeks after the deadline for sending out the vouchers.
The form allows you to send vouchers to three people. However, you can merely revisit the link above if you have more than three people in mind that you wish to send vouchers. I sent one to myself to test out the deal, and I plan to turn that photo book into a great little book featuring a cat I no longer have. Call it a memorial or a dedication, it will be nice to remember my pet fondly and give him some sort of permanence in my house where he no longer resides.
(Expiry: 15th March 2015)