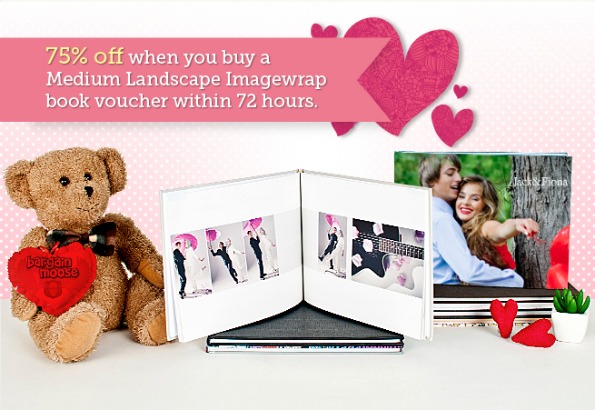 For a limited time only, you can buy a voucher for a Medium Landscape Imagewrap book for only $22.60 (reg. $80) from Photobook Canada. That's a huge 75% savings!
You'll save over $57 when you buy a prepaid voucher for a 11 x 8.5" Medium Landscape Imagewrap book with 40 pages. You have until 8th August, 2012 to use your voucher. Clickhere for a full list of terms and conditions.
Make this coming Valentine's Day extra special with the gift of a handmade photo book, filled with photos of all those special people in your life.
Choose to make your own photobook or choose a Valentine's Day Readybook with themes like My Dearest Valentine and Love Birds 2.
Great price on a 40 page photobook and it can be at your house ready for gift giving  in 5-7 business days, just in time for Valentine's Day!
Expires: 4th February, 2012