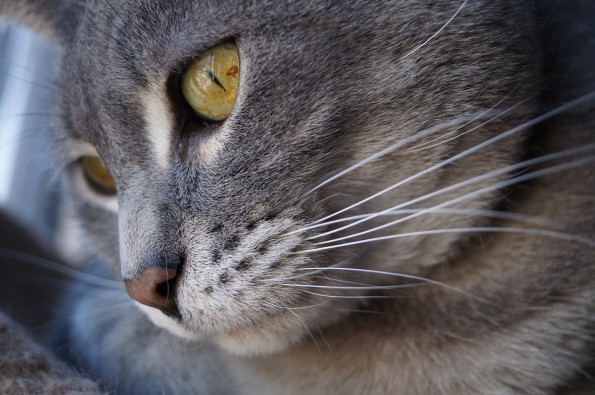 Petsmart Canada currently has a sale with up to 50% off pet supplies. While I usually avoid Petsmart online as they ship in from the USA, I recently discovered you could just choose to pick up at your local store for free. That way you can score great deals on pet supplies online and save on shipping.
I am really happy with their option to pick up in store now. Often I see a deal on cat food and by the time I make it to my local store they are sold out. That just drives me crazy because I then have to pick out a different cat food that might not be as good a deal.
In store pickup is simple:
Purchase awesome deals online
Select your nearest store when you checkout.
Receive an email when your items are ready for pickup.
Bring your email and ID to the store when you pick up your items.
You have five days to pick up your order before it is returned to stock and you are refunded. This actually brings me a lot of peace of mind when shopping for cat supplies in the future.
In the deals section I spotted some must haves for animal owners. This Whisker City Cozy Kitty Cushioned Window Perch has been on my wish list for a bit. I have a couple climbers who just love looking out the window. I know this would be a big hit with them. Originally $33.99, it is on sale for $27.19. I am also interested in this Whisker City Top Entry Litter Boxas I am quite tired of trails of litter all over the house. Originally $38.49, the litter box is on sale for $30.79. I am just concerned my big boys would not fit through the hole!
I gave my parents a nutsy medium sized dog named Foxtrot. She is mostly red-healer but thinks she is half-human. Squeaker toys are one of her favourite things in the world. Save big on the Crazy Critters Stuffing-Free Fox Squeaker Dog Toys that were $10.99 and are now $5.49. Other Crazy Critters brand toys are on sale for the same discount like this Crazy Critters Stuffing-Free Raccoon Squeaker Dog Toy. These are for the dog that loves to shred plushies.
Some of these sales end tonight and some are part of Petsmart's ongoing sale section. I am excited about their new ship to store option and will be doing a lot more shopping online at Petsmart now.
Image Credit: Avigayil Morris
(Expiry: 14th October 2014 & varies)