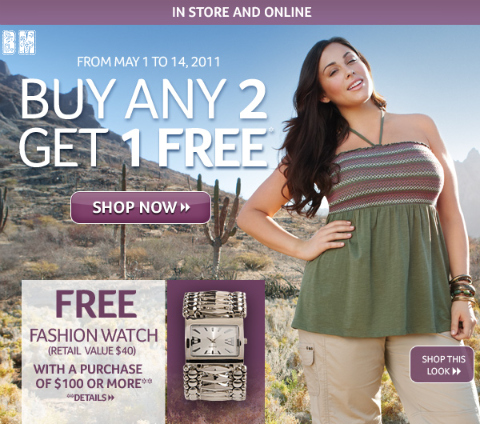 At Penningtons you can purchase 2 items and get 1 free. This offer is available both in store and online from May 1 - May 14, 2011.
This offer is not available at their sister store Addition Elle. Remember to put all 3 items in your cart before checkout (or 6, or 9) and most likely the lowest priced item will be free.
Also during this time when you sped $100 or more you will receive a free fashion watch, that has a retail value of $40.
According to the fine print this promotion excludes all previously reduced or sale items when buying online. :-(