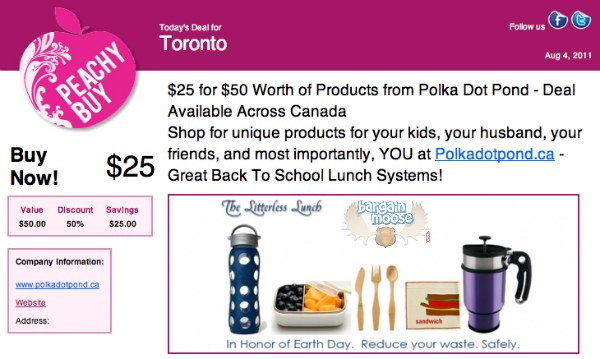 This fabulous deal from Peachy Buy will score you $50 worth of stuff from Polka Dot Pond for only $25! Shipping is not included but it is a flat $7, very reasonable.
You can buy up to 2 vouchers, and they have no expiry! This deal is available across Canada, even though it is under Toronto.
I checked out Polka Dot Pond's website and quickly figured out what I would spend the $50 on:
The Anamalz - Moose is sooo cute! Reminds me of the Bargainmoose! It would be so much fun to have that sitting on my desk. :-)
Thanks to Mooser Lara for sending this deal to us!