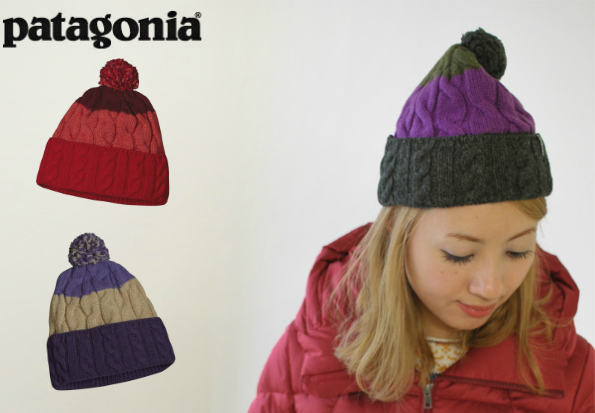 Winter is coming my dear Moosers and you need to keep your head warm. There are few things warmer in this world than a wool toque, so pick up one of these Patagonia Pom Beanies while they are 60% off. Originally $44.99, the Patagonia Women's Pom toque is on sale for just $17.99. Use coupon codeENCORE for free shipping as well.
Patagonia is a really sweet brand name in warm outdoor gear. They are usually a bit expensive for the average budget - like who pays $45 for a toque - but they are a real bargain buy when on sale. You want this toque because it is made with the one material that gets warmer when it gets wet: wool.
Seriously, once you try a wool toque you will wonder why you didn't always have one for the winter months. I am not talking about those itchy wool toques and mitts your grandma knitted you when you were a wee babe, I am talking about 80% chlorine-free merino wool that is so soft and a nice tight weave. The other 20% is made of nylon to give stretch and shape to the beanie.
Inside, the Patagonia toque is lined with fleece for an extra layer of warmth and comfort. The fleece also wicks moisture to keep your skin nice and dry and feels soft and smooth against your forehead.
FYI, the same beanie currently costs $45 @ Patagonia. One reviewer there said:
It's been cold on the Gulf Coast this fall & winter so I bought her this beanie. She loves it: warm, cable knit looks good, soft inside, and purple. What's not to like.
This beanie has a really dense weave that traps heat inside and keeps your head warm even on the coldest days - try mid-January during a 'hell has frozen over' winter storm. This retro-styled chunky cable knit beanie with pom-pom will be an essential in your winter wardrobe for years to come.
This toque currently comes in two awesome colour schemes and that free shipping promo code truly makes this a great deal. It is nice to find deals on winter gear before winter starts, when everyone is wanting to stock up for the months ahead.
(Expiry: unknown)