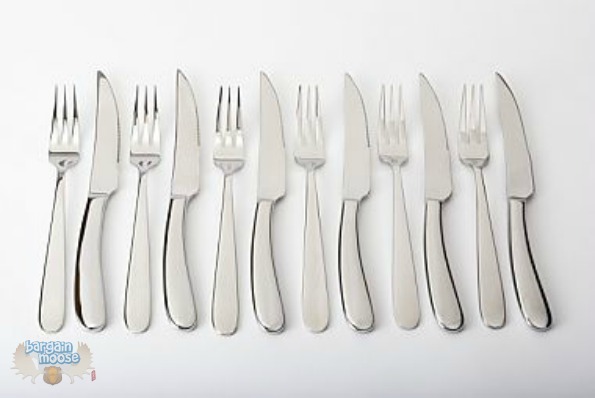 Thanksgiving is this weekend, but do you have everything you need to serve dinner? If not, Paderno has some amazing sale prices on items you can use for your feast.
I'm not guaranteeing you'll get everything by the weekend, as you can't trust when anything will ship through the mail. Paderno also states shipping may take 7-10 days. But, Christmas is not far off as well, and you might need to think about your Christmas dinner table.
If you are cooking a turkey or extra large ham or roast, you'll need an extra large roaster. This also makes a great wedding gift, as its in a nice price point and I can bet a new couple won't have a roaster (yet!). Was $249.99, now $89.99.
Once that turkey has been massacred and eaten, what's leftover is perfect for soup. I love turkey soup, especially the ones my mom makes. You'll need a stock pot for that and this 15L one is such an amazing price. Was $259.99, now $99.99.
Maybe steak is more your bag, and you don't have enough knives and forks for everyone to cut into that juicy piece of meat. Check out this 12pc knife and fork set, was $99.99, now $29.99.
Shipping is 10% of your total, plus $4.95.
(Expiry: Unknown)