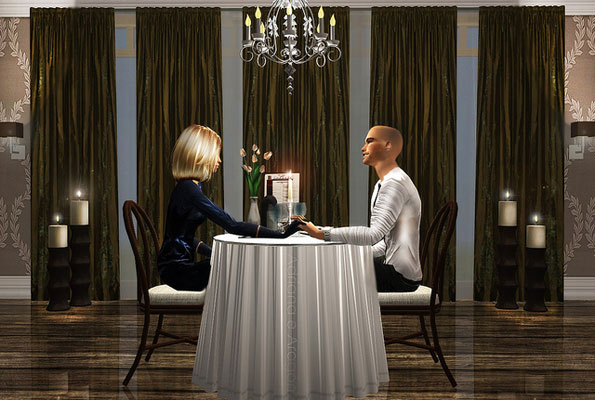 Hate the new Sims? Then play the older one for free! Until the end of the month, Origin is offering The Sims 2 Ultimate Collection for free. Keep reading to find out how to download it. The Ultimate Collection includes the game itself along with all of the expansion packs that have ever been released.
Click here to get The Sims 2 Ultimate Collection @ Origin.com now
Coupon Code: I-LOVE-THE-SIMS
Discount: get The Sims 2 Ultimate Collection for free
Expiry: 31st July 2014
Originally released in 2000, the first edition of the game became a world-wide success and has even won five Guinness World Records, most notably the one for "Best Selling PC Game of All Time". The Sims 2 followed in its footsteps in 2004 and unlike its predecessor, features a 3D world instead of one that most closely resembles a 2D projection. In fact, The Sims 4 is being released on September 2nd 2014 and can currently be pre-ordered either for $69.99 for the deluxe edition or $59.99 for the limited edition.
I have to admit that I have never actually played any of the Sims games but given their immense popularity and Origin's current freebie, I'm definitely tempted to at least give it a try!
How To Get The Sims 2 Ultimate Collection For Free:
Let me start off by clarifying that you won't find this version of The Sims on Origin's website. To get the game, you need to first have an account with Origin. If you don't already have one, it's free to create here. Once you have your account created and confirmed, download the Origin program for either PC or Mac and long into your Origin account.
Click on the tab labelled "Games" and enter the Origin coupon code above into the "Redeem Product Code" field. If you would prefer to avoid downloading their program, then you can also redeem this code by logging into your account on their site and entering the code on the code redemption page. For more information on how to redeem this code, you can also check out EA's help section.
What if you already have The Sims 2?
As it turns out, EA's Origin is offering this oldie for free because they are terminating all support for the game. If you already have The Sims 2, then you will be happy to know that you can also update for free to the Ultimate Collection edition by logging into your Origin account.
(Image Credit: Adriana Batista)