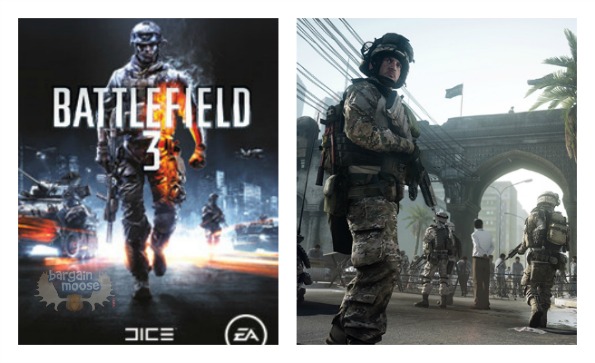 There is a great freebie for all the gamers and action seekers out there.  Origin Canada has a great freebie right now that is worth a whopping $19.99. Get the standard edition of Battlefield 3 absolutely free for download.
Origin offers all sorts of PC games for you to download and the prices vary from game to game.  Battlefield 3 is regularly priced at $19.99 to download for your PC but for just a few short days, you can download it absolutely free.
Battlefield 3 is rated M for mature because of the strong language and intense violence is shows. It has 20 new maps, 20 new weapons, 10 new vehicles and 4 new game modes with the newest version of this game. The graphics are also better in the newer version making it a great game to play.
To download it, you must have an Origin account.  They are totally free so if you have yet to start one, you can make a free one and use Battlefield 3 as your first download.
They actually have a few different games offered for free this week but this one really stood out because the regular cost of it would be $19.99.  That is a lot of money to save on a great game. If you want to see the entire list of On The House Games, just check them out on the site.
(Expiry: 3rd June 2014)