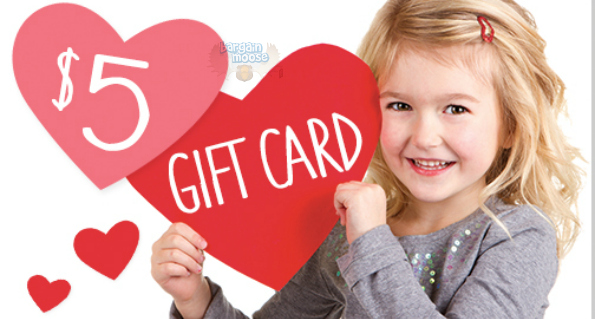 Oliver's Labels is offering a free $5 gift card with any purchase! This is a special Mother's Day promotion so do your Mom a favour and stick some labels on your clothes to reduce clothing attrition.
Products start at just $4.99, which is once cent under the value of the gift card you will receive. If you are being rather thrifty, then pick up the Room-eez Holiday Decals for just $5. Each sheet of decals has six bunnies on them. These decals are wall friendly! You can see how my demo cart looks: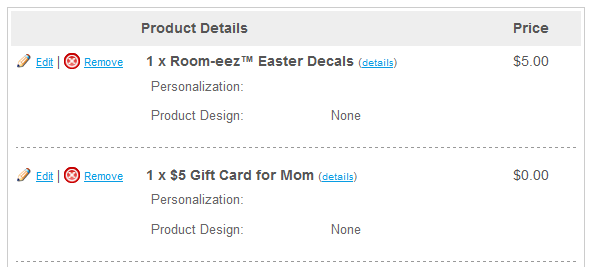 It is almost as if you are getting the wall decals for free!
This Large Bag Tag is perfect for your child's luggage. Stick it on their gym bag, camp bag, or backpack to make sure nothing is lost. The tags are about the size of a credit card and highly durable. The plastic used is waterproof, weatherproof, and scuff-proof. One tag is only $4.99.  These tags would work well for adults. I like the idea of having a personalized tag on my luggage. When it comes off the carousel, it will help be establish which bag is mine. For people who own black or blue luggage - this can be the difference between you walking home with your luggage and someone else walking home with your luggage.
Mini Bag Tags work well for smaller backpacks, pencil cases, keys, and more. You will receive three tags (instead of one) made of durable plastic. A pack of three mini bag tags costs $7.99. I would stick one of these on my backpack and on my camera case in case I accidentally walk off without them.
There are plenty of other items you can purchase as well. I love the idea of these Safety Wristbands. Whether you are walking with your child through a large mall, going to the park, or going to a theme-park... this is an excellent way to ensure the safety and quick return of your child should you be separated. This also works well for elderly individuals who suffer from dementia, as my grandma did. A set of 17 labels costs just $11.99 and comes with that $5 gift card.
With each order, no minimum required, you will receive that $5 gift card and free shipping. I think this is a very good deal.
(Expiry: 10th May 2015)