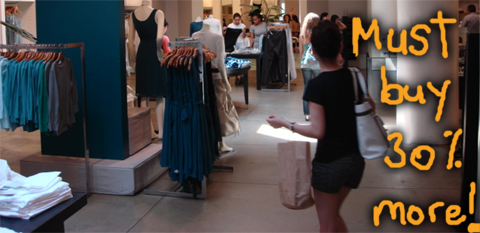 I'm posting this sale a while in advance so that you can be aware of the deal, possibly print out the coupon now, or make a note in your diaries so that you don't miss it.
Between the 12th and 15th of November 2009, you can get a 30% discount on ANYTHING from The Gap Canada, Banana Republic, or Old Navy Canada.
In addition to your 30% discount, The Gap will donate 5% of the value of your purchase to the Canadian Aids Society.
So while all of us are striving to get a high value coupon from the Old Navy Weekly coupon hunting site, this could be a good value alternative!
This deal was emailed in by Vanessa from the Canadian Aids Society, who appreciates all the support you guys can give! Obviously the more you spend, the more donations they get from The Gap. So while this is a good discount deal in and of itself, I am more than happy that we are supporting a charity at the same time. Thanks Vanessa!