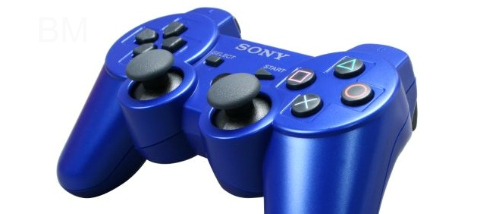 Get a great deal on this SONY PlayStation 3 DualShock3 Wireless Controller in Metallic Blue! Priced at only $39.99 with free shipping, these usually sell for $54.99 at most stores.
If you need a second controller, or third... for your games: check out this deal. The red and black are common controller colours, the metallic blue not so much. It is a very sweet colour too. I could not find the metallic blue on Best Buy, but the regular blue one costs $54.99 there.
This deal is ONLY GOOD on Saturday, March 26th, 2011.