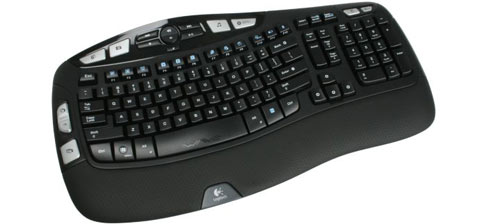 I think this deal is available TODAY only @ Newegg Canada. They are offering the Logitech Wave Black Keyboard for over half price, now only $32.99! This also includes free shipping.
If you needed a decent spare wired keyboard, this could be just the ticket.
I actually use a wireless keyboard, but I sometimes find myself running round the house looking for batteries, when they unexpectedly die in the middle of something important like an online meeting or a deathmatch!! I actually keep a wired set in the house for computer emergencies!