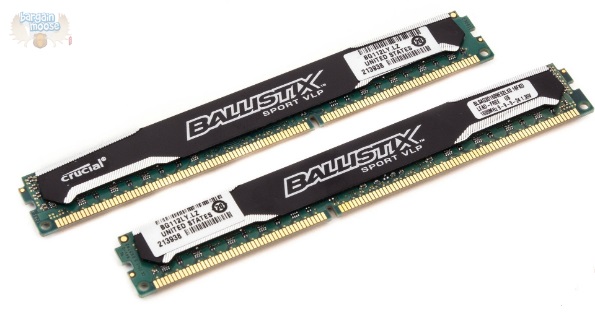 Building a computer? Upgrading an existing one? How about some FREE RAM from New Egg Canada?
If you've been thinking of uprading a computer or building a new one but you've been put off by the cost, this is a great opportunity. The sale includes forty motherboards from manufacturers like Biostar, Gigabyte, MSI and ASRock. The prices also range from $69.99 to $389.99. If you're already dropping $400 on a motherboard, a saving of $63.99 on the RAM probably isn't gonna be a big deal. On the other hand, if you're getting a $70 motherboard though, the $64 RAM deal is almost doubling the value of your purchase! A lot of the motherboards have rebates as well so you could save some money there too.
The RAM you are getting is Crucial Ballistix Sport 8GB DDR3 SDRAM. Crucial makes great RAM and, judging from the reviews, this is no different. The RAM has 5 out of 5 eggs. One review on NewEgg.ca simply said "Awesome, incredibly low profile, fits great"
Shipping is around $10 depending on which motherboard you get. Some are more around $8 while others are closer to $15.
Have you ever built your own computer? Why or why not? Let us know in the comments below!
(Expires: Unknown)