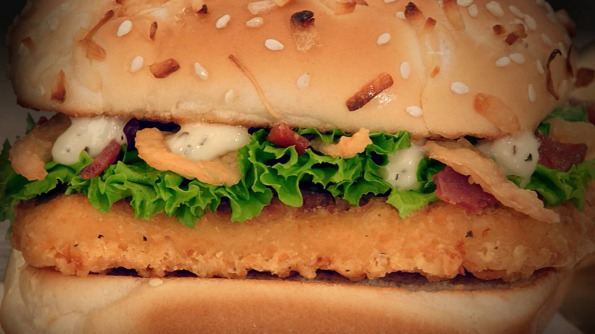 McDonald's Canada has launched their new set of coupons finally, and with these new coupons comes a new way to use them as well. Instead of printing out these coupons like every other time, you can just get them on your smartphone. This means you will also save on ink and paper, as well as your delicious fast food meal. There are lots of new coupons available, so don't forget to use them next time you eat at McDonald's Canada.
McDonald's Canada launches a new set of coupons just four times annually. So here is your first chance to get deep discounts on your favourite fast food for 2016. Say good-bye to all our New Year resolutions Moosers. What's more important, resolutions or bargains?!
Here are the available McDonald's coupons:
Two Can Dine for $10.48 Lunch (x3)
BOGO Lunch Sandwich with the purchase of medium or large fries, side salad or poutine (x3)
Angus or CBO Extra Value Meal just $6.99 (x1)
Two Can Dine Angus or CBO Extra Value Meals for $13.98 (x1)
$5.49 Lunch (x1)
Any Signature McWrap and a medium coffee for just $4.99 (x1)
2 Can Dine for $6.98 Breakfast (x3)
BOGO Breakfast Sandwich with the purchase of a hash brown (x1)
Buy a More-Ning McWrap and a medium coffee for $4.49 (x1)
50% off any Hot McCafe Beverage (x1)
I am happy to see the CBO Burger included in these discounts. Besides the McWraps, that is definitely my favourite item on the menu. At least now I know ahead of time, I can't try to cut out fast food as my New Year resolution. Can you?
To get the coupons, follow the link above. Then you can either access the coupons on Google Play, the App Store or you can print the coupons from your computer. You will then select your province and you will be able to print your discounts or access them via your smartphone. The coupons seem to remain the same across the different provinces. Except Quebec of course. Quebec residents unfortunately will not be able to enjoy 50% off any Hot McCafe Beverage, but the rest is golden.
Don't forget to check out the McDonald's Canada coupon page in our Bargainmoose forum.
Moosers, are you excited to use these coupons?
(Expiry: 7th February 2015)