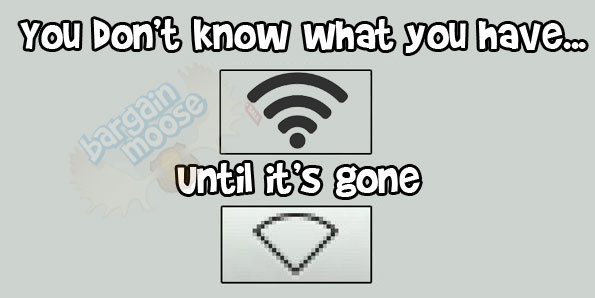 Internet is a rather fickle thing isn't it? One minute it's there and the next, poof, it's gone and only because you stepped away into the other room. Avoid all this trouble by getting the Linksys RE1000 wireless N range extender. Originally priced at $75.98, it's now just $16.99 - that's 78% off!! Shipping is absolutely free as well.
A week ago, I purchased the D-Link wireless range extender at Best Buy because although my wi-fi signal is strong throughout my living room, bedrooms and bathroom, it's absolutely crappy in the kitchen. That's actually quite inconvenient because in the middle of cooking or baking, when I'm unsure of a recipe detail, I need to walk over to the hallway to look it up.
Unfortunetly, the D-Link just won't work for me. Upon first buying it, I couldn't get it to work at all and last night, I managed to get it to work in the living room. My router is in the living room though, so it's actually quite pointless for me to have it there and it won't work anywhere further away. Quite a hassle as you can imagine!
So the Linksys RE1000 wireless N range extender is actually a very tempting option because it's significantly cheaper. Even Amazon.ca is currently selling it for its full price of $75.98!
The way a range extender basically works is that you plug it into a wall socket at a spot further away from your router in order to boost the signal throughout your whole house. Typically, this should work to either extend it to a further point in your home as well as reach either down or up if your home has multiple floors.
There is no mention as to the amount of meters that the Linksys RE1000 wireless N range extender promises to extend your range by but it does make a mention of having two internal MIMO antennas for extending the coverage "into hard-to-reach areas".
Ou tof 15 customer reviews, this range extender actually a 4.2/5 stars with reviews like this one:
I ordered one of these a year ago and was really pleased with how simple it was to set up. It works well. I just purchased another one to fill out the wi-fi range in my house even more.
It boasts 2.4 GHz and a 10/100 ethernet port.
(Expiry: 6th May 2015)