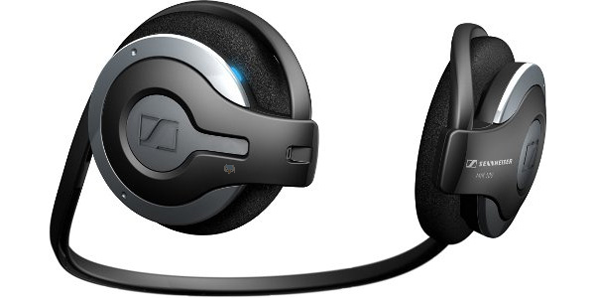 Rise and shine, my fellow deal hunters! NCIX Canada is currently having an early bird Black Fridaysale event, and I wanted to tell you all about the most enticing deal I found on their website. At this time, you can purchase a Sennheiser MM100 Bluetooth Stereo Headset for only $74.99 - what makes this deal so hot is the fact that this headset normally sells for $249.99! That's right - you're saving $175! Best of all, you'll also get free shipping with your order! Now that's awesome!
This Sennheiser MM100 Bluetooth Stereo Headset has the supreme sound quality that's associated with the Sennheiser brand name. What makes this headset so convenient is that you can easily charge this headset by connecting it to a USB port, and it can hold a charge that can last approximately 9 hours!
Whether you're listening to your favourite music or you're taking an important phone call, this is one convenient headset. Since the Sennheiser MM100 Bluetooth Stereo Headset has Bluetooth compatibility, you can easily connect your cell phone to this device to listen to all of your tunes wirelessly!
If you wanted to buy this Sennheiser MM100 Bluetooth Stereo Headset from Amazon, it would cost you $194.99. As I mentioned before, this is one great deal at NCIX! I've included a snippet of a review of this high-end stereo headset from a satisfied Amazon customer below:
Bluetooth works amazingly well, sound is crystal clear and pretty good bass... Item is very light and comfortable around the neck feature that allows you to exercise with it without worrying about it falling.
This won't be in-stock for very long, so take advantage of this deal while you still can! You can check out our Black Friday Dashboard for other great deals. Happy hunting, Bargainmoosers!
(Expiry: 27th November 2014)