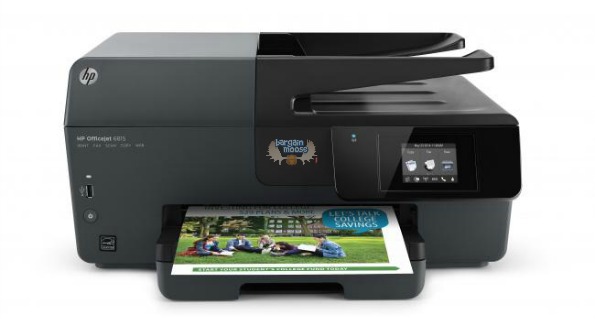 If you are in the market for a multi-function printer, you have found what you've been looking for today at NCIX. Get the HP Officejet 6815 copy/fax/print/scan 29PPM 600x1200 DPI 225-sheet inkjet multifunction printer for only $79.99, with a regular price of $199.99. This item will ship for free too.
Your savings of $120 will leave you lots of money in the budget to buy paper and ink for your printer. This looks like the perfect printer for anyone. I don't know anyone who shouldn't have a printer or copier. Fax is a little outdated, but some companies still require you to fax things to them, so it is handy to have. I love that you can print wirelessly from any device on your network. It has 2-sided printing, which is great for less waste.
You can also print photos with this printer, as it has borderless printing for getting the most out of your photo and the paper. It is also Energy Star qualified.
Just to show you that this is a great deal and not an inflated regular price, I did a bit of searching and found this printer at:
You are saving at least $100 from the price at these stores. I couldn't find any reviews on this printer on any of the store sites, nor could I find any from googling. Considering this is an HP printer, I'm going to think the quality is top-notch being a well-known name in paper and electronics of this sort.
I think I'm going to get this for my office. My husband has a printer, although it is not colour and sometimes I'd like to print things for work or for fun in colour and also not have to run down to my husband's office. This way I won't have to listen to him complain about using his ink and paper either.
(Expiry: 4th March 2015)