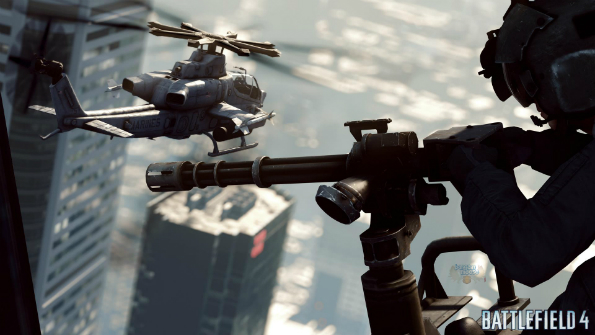 What says Christmas Joy like global war? Global war for free from NCIX, that's what!
NCIX is bustin' out the big guns this Black Friday by giving out Battlefield 4 for free when you buy one of select MSI & XFX AMD Radeon R9 Video Cards. Please note that this is only on cards made by MSI and XFX, but the link above points to all the AMD Radeon R9 cards NCIX has to offer.
This is perfect for the gamer on your Christmas list. Of course, you could just pick it up for yourself. I'm not a big FPS gamer, but a guy I work with is, and says that BF4 is the way to go. He used to play the Call of Duty games, but got so frustrated with the cheaters and some of the other problems that he went out and bought BF3. He started playing it and all his buddies were still playing a CoD game, and wouldn't switch over with him. He kept telling them how much fun he was having with the BF series that they finally all switched over and never looked back.
So, if you've been rocking out with the cheaters on the CoD series, try switching over to BF4 for free! The cards are anywhere from about $210 up to $400+. It fits in every budget for every kind of gamer, and I don't know a gamer out there who isn't up for more gear as a Christmas gift, especially when it comes with a great new game.
If you're looking for awesome gear this coming Black Friday, make sure you check out the inimitable BargainMoose Black FridayDashboard.
(Expires: Unknown)