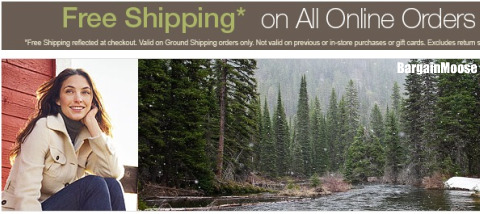 Naturalizer is offering free shipping till September 28 on any purchase! I am always motivated by these offers because that means the price I am looking at is the price I am going to pay (well, + tax), not extra charges to get it shipped to me.
Remember: there is currently a 25% off promo code for Naturalizer that we mentioned HERE, if you are placing an order it would be a great idea to use it.
I have been having trouble with my day-to-day shoes so have placed an order for Natural Sport NaturalSport Tatum shoes (orig. $80, on sale for $50, with 25% off they come to around $40 with tax). Do any of our readers own this brand / have any experience with these shoes? Also, are Naturalizer shoes fairly true to size?