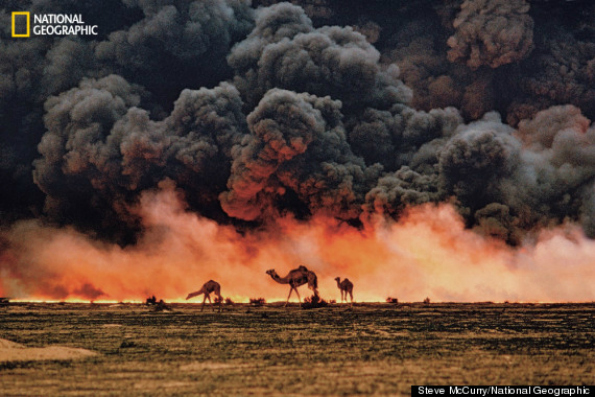 National Geographic is offering Digital Subscriptions to their monthly magazine for just $15 CAN a year.
The subscription includes Digital editions for iPad, iPhone, Kindle Fire and the Online Archive. This offer is available for new orders only, not for renewals. A one-year subscription includes twelve monthly issues, which works out to $1.25 an issue. Not only do you get twelve months worth of new material, you also have access to over 125 years worth of National Geographic archives. I cannot even fathom how much time I could spend going through those archives reading articles, looking at pictures, and learning so much about our planet and its history. With your subscription, you also receive a one-year membership to the National Geographic Society.
Through the link above, you can also receive deals on the print and print plus digital subscriptions. For Canadians, you can get a twelve-month National Geographic print subscription for $26. That works out to $2.17 a month, which is far below newsstand prices. The print only addition does not come with online access to the archives or to the digital versions, which have pictures that never appear in the print versions.
If you like to have access to both the Print and the Digital version so you can take full advantage of that archive, then the subscription rate is $32. That works out to $2.67 a month. For both the Print Only and the Print Plus subscriptions, allow 4-6 weeks for delivery of the first print edition issue.
I price compared the digital version with Zinio who had the subscription for $24. I tried price comparing with Kobo, but they do not have National Geographic as a magazine option.
There is only one magazine I want to subscribe to, and that is National Geographic. I absolutely love nature (as you can see by my budding BBC Earth collection), and their magazine has the best pictures and most informative articles. My father has a whole stack of National Geographic Magazines, from before I was born, sitting in his basement gathering dust. I plan to make pilgrimage back to my parents someday just to dig them up and read some of the old articles. I will never forget the yellow borders and the beautiful pictures I stared at as a child. i can't wait to get my hands on the digital version for a year. Good-bye spare time.
Canadian taxes are calculated per provincial rate.
(Expiry: unknown)