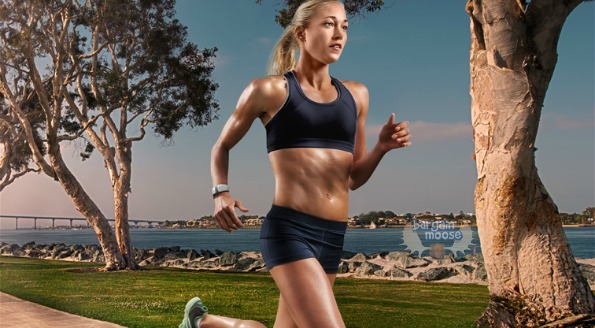 If you are looking for a heart rate watch and have your heart set on the Mio, Mio Global has a great deal on open-box Mio watches right now. Get the Mio Alpha heart rate watch for only $149, regularly $199 and the Mio Link for $79, with a regular price of $99. Both products will also ship for free.
Both items are open box items, which are still brand new, but aren't sealed up in the original box. Open box items have a 30-day money back guarantee and a one-year warranty, so you are covered just as you would be with a closed box, but you are paying $50 less. They are also inspected and repackaged by a Mio technician and then repackaged. If you are giving it as a gift, your recipient won't know you bought it "open-box".
Both items are only available in the white.
The Alpha heart rate watch gives you continuous heart rate monitoring without a chest strap so you can monitor your performance accurately and in real time. You can also customize your workout with three different hear rate zones.
The Link is actually a wristband and has the same features as the watch (without the watch part), and is also water resistant.
Price comparing around the Canadian online stores, I didn't find one store with this item less than the regular price, so if you are all good with open box, this is a great deal. If you or a loved one's 2015 goal is to get in shape, increase athletic performance or track how they're doing, these devices are the perfect gift.
I found a few reviews on Amazon (where the watch sells for $199.99) and this one sums it up:
MIO Alpha works really well! I get the same measurement I used to with my polar watch but without the annoying strap. I can even wear it all day at work and check my heart rate throughout the day. Would have no problem recommending this product to anyone :)
The negative review I read talks about the charger, so you might want to research a little bit before you buy, but I think overall this is a great device at a good price.
(expiry: unknown)